The Search for the Star
Block 2: Sewing Directions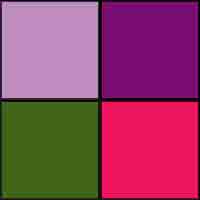 Using only the medium/dark 2" squares, construct 12 four-patches that measure 3-1/2" edge to edge. (You will use up 48 of the medium/dark squares.)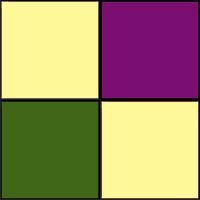 Using 2 of the medium/dark and 2 background 2" square, use up the remaining 2" squares to make make background/dark 4-patches as shown. When you're finished you should have 48 more four-patches and they should measure 3-1/2" edge to edge.

Wasn't that easy? Now let's finish up piecing Block 2!
Need to review? Go back a page.
---

If you have any questions, contact