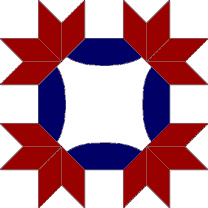 Chelmsford Quilter's Guild
Biennial Quilt Show 2018

Friday, May 11: 10am - 7pm
Saturday, May 12: 9am - 4pm

Grace Community Church
275 Billerica Road
Chelmsford, MA




Featuring:

Over 100 quilts by our members on display
Fabulous Patchwork Cafe
with tempting treats and refreshments prepared by our members

Silent Auction
Themed Raffle Baskets
Well-stocked Boutique
Quilting Demonstrations

Admission: $6

Plenty of Parking
Wheelchair Accessible



A taste of some of the quilts in our last show:
---
Forms and Downloads
The following forms are available for download in editable PDF format. You may submit these forms by email, postal mail or by giving them to the appropriate person at a Guild meeting.
To submit a form via email:
Find the appropriate form from the list below.
Download/Save it to your computer.
(How you do this depends on your computer and browser. Sometimes it is just a matter of clicking the link using the button on the right side of your mouse. Other times you may have to allow the page to load and then save it using the menu selection under the File menu.)
Open the saved form with Adobe Reader.
(Double-clicking it will usually do this if you have the appropriate software installed.)
Type in your information.
Save your form with a different name.
(This way you can open the original form and use it again for your next submission)
Attach the saved PDF to an email to the appropriate recipient.
(which should be listed on the form)
Repeat steps 3 - 6 for each submission.
We're excited that guild members are now submitting small quilts to be auctioned at our quilt show this spring! These quilts can be made using any technique and on any subject; however, to qualify as a small quilt, they must be between 12" x 12" and 24" x 24" (or 144 to 576 square inches). Hand- and machine-appliqued quilts, small print and batik block quilts, and cute kid's quilts have received the greatest bids in the past, but don't let that restrict your imagination!

Every quilt submission needs a brief entry form attached. For each submission, your name will entered into a drawing for a wonderful prize, which will be awarded during the weekend of the quilt show.
For an electronic copy of the entry form, please [click the link] or email Susan Henry at sfh744@mail.harvard.edu; paper copies will be available at each guild meeting.
So pull those glorious fabrics out of your stash, imagine, design, and stitch away! More information and examples coming at the next guild meeting! For questions, please contact Diane Casavant at dcas8989@gmail.com
You may also download the form, print it as many times as you need, and fill it out by hand. Be sure you have submitted your forms by the appropriate due date.
Please Help Spread the Word
So much of the success of our Show depends on our Guildmembers. We need to let as many people as possible know when and where our Quilt Show is happening. The following pages and images can be printed out or emailed to friends, hung in restaurants, schools, libraries, or bulletin boards of workplaces.
Contact Information - Guild
For questions about the Guild or 2018 Quilt Show: Contact


2016 Quilt Show Program Guide
Costs: $25.00 for a business card size, $50.00 for a half page, and $100.00 for a full page
For questions about the Program or to place an ad in the Program: Contact Jeff Lomicka
jeff@JNCQuilts.com
978-337-1727


Quilt Show Vendor
Bits 'n Pieces Quilt and Fabric Shoppe (10 miles from Show)
70 Bridge St, Route 38, PO Box 975
Pelham, NH 03076
603-635-9705
Email: info@bnpquilts.com
http://www.bnpquilts.com/