The Search for the Star
Block 1: Sewing Directions, All Together Now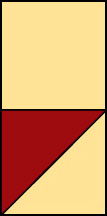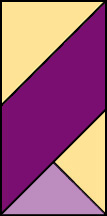 Using a unit that you've just made plus one of the half-square triangle units you completed in part 2, lay one of each right sides together.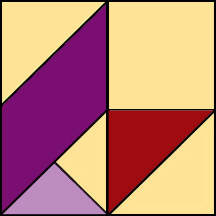 Sew the unit as shown.
Piece 80 of these units. (You should have used up all the squares and rectangles you originally started with.) They should measure 5" square when they're complete.

Don't stop now! You can complete this block, in the next step!
Need to review? Go back a page.
---

If you have any questions, contact