Where Does This Road Go?
Piecing The Blocks, Part 3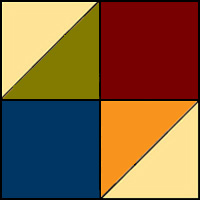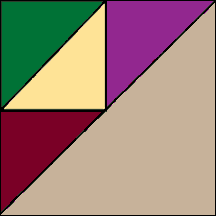 Now you can put the two units together to create your blocks!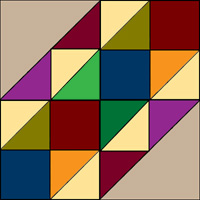 You need 24 blocks that look like the one shown and they should measure 9-1/2" edge to edge (9" finished size).
Make sure that you get your segments turned correctly. It's easy to get them turned around!

You're done with the block, let's go on to the borders!
Need to review? Go back a page
---

If you have any questions, contact